April 12, 2019
Pay it Forward: Make a Difference for Earth Month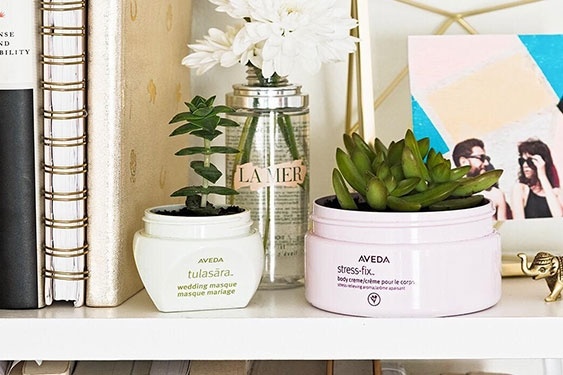 https://www.instagram.com/p/Bvzlfs4lYxC/
"No act of kindness, no matter how small, is ever wasted." – Aesop
It's easy to feel as though you alone cannot make a huge difference in the health of our Earth. But when we become aware of environmental issues (both globally and locally), and we choose small, conscious acts that are eco-friendly, we are reducing our own carbon footprint as well as setting an example for those around us. It's this rippling effect that can actually make a difference for the greater good.
Here are a few ideas for you to start your journey on being more environmentally conscious. Because Earth Month should be a lifelong venture.
NO-WASH DAYS
Save water, skip the shampoo! You can save six gallons of water a day from cutting 3 minutes from your shower. For days like this, we recommend Shampure Dry Shampoo to remove excess oil and new Rinseless Refresh which uses micellar technology to cleanse the scalp while reshaping and reviving your hair's natural texture. Finally, protect your hair when restyling with Heat Relief. It conditions, adds shine and softness.
https://www.instagram.com/p/BhSi9ETnGBM/
REUSE YOUR EMPTY BOTTLES
Before you throw away your empties, consider turning those bottles into something handy. You can make very cute things out of empty glass, plastic or metal containers, which are great for storage or repurposing into something new. Our personal favorite is repurposed planters for flowers and succulents.
SUPPORT CLEAN WATER FOR ALL
Most of us are lucky enough to have access to clean running water 24/7. But for millions of people around the world, this isn't a simple and available resource. This month, purchase a limited-edition half litre of Shampure Hand and Body Wash. 100% of your proceeds will be donated directly to charity:water to fund sustainable water projects. Learn more about charity:water.
PAY IT FORWARD
Make a difference just by paying for your services. Round up your final total, and we will donate the difference to charity:water. If your total is $42.89, round that up to $43 and the rest will be donated.
Comments