January 16, 2018
Five Hacks to Protect Your Skin This Winter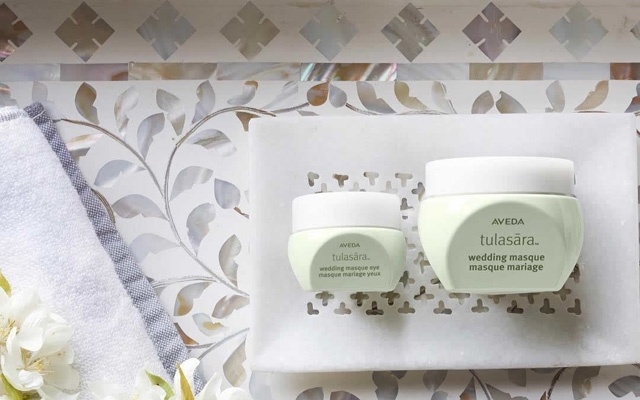 We can't deny it: winter weather can do some serious damage to our skin. With heaters blasting all day long and chilly winds that just won't quit, a few changes need to be made in our routines when the temperatures drop. To keep you protected, we've compiled a list of easy switches (that deliver some radiant results, if we do say so ourselves).
(1) LATHER UP BEFORE BED
Don't be afraid to seriously moisturize before bed—it's the best time to let your products work their magic. We recommend Aveda's Tulasāra Wedding Masque Overnight, Hand Relief Night Renewal Serum and Botanical Kinetics Intense Hydrating Rich Crème.
(2) DRINK TO YOUR HEALTH
(Water, that is.) Improve your skin (and your overall health) by staying hydrated. Throw a few lemon slices in your glass for added benefits!
(3) SWAP PERFUME FOR ESSENTIAL OIL
Alcohol-based perfumes can irritate and interfere with your skin's ability to lock in moisture. Swap your perfume for an essential oil like Aveda's Shampure Composition Oil. Mix it with your lotion, fill it up in a rollerball or add a few drops to your bubble bath—it's both calming and hydrating.
(4) DON'T FORGET THE SPF
We know what you're thinking—and yes, even in the winter, the sun can still damage your skin. (We never leave the house without it.)
(5) BOOK A FACIAL
Our Tulasāra Facials replenish moisture and leave you with a lasting, radiant glow. With a comprehensive skin analysis and consultation, we'll address your skin concerns to provide you with a customized experience tailored just for you.
Ready to make your skin the best it's ever been this winter? Visit us at any of our locations for more tips, or book a facial online now.
Comments