June 10, 2019
5 Summer Must-Haves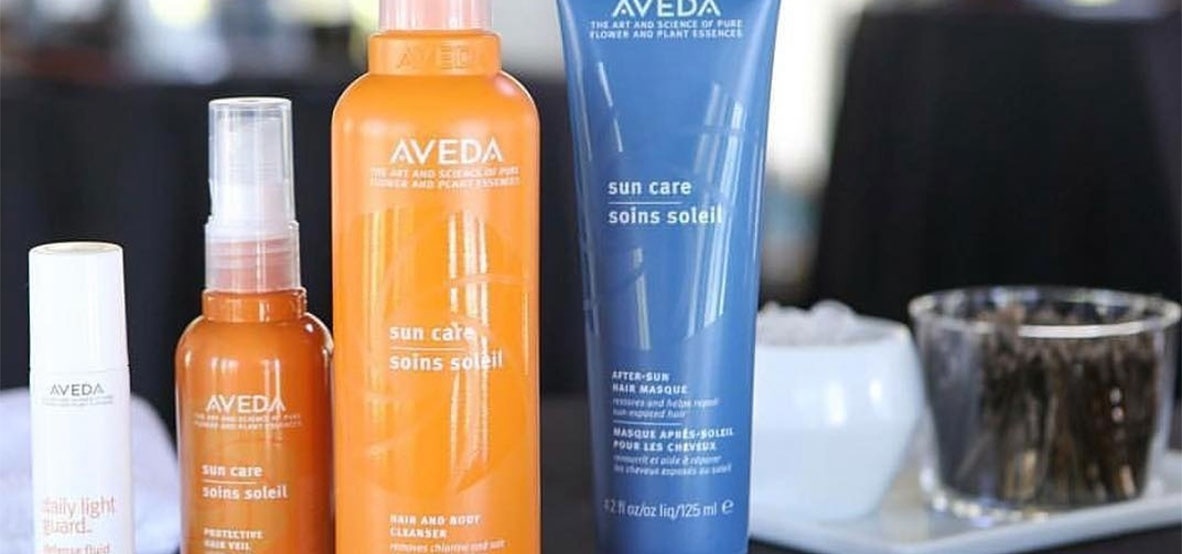 Summer beauty is all about preparation and responding to the sun's damaging effects. With this arsenal of Aveda goodies, the heat doesn't stand a chance. Here are five of our summer must-haves to keep you fresh and damage-free all summer long.
Enjoying the sun doesn't have to equal damage. In fact, Aveda's Sun Care UV Defense and Recovery System protects against sun, salt and chlorine. When paired with the Daily Light Guard Defense Fluid Broad Spectrum SPF 30, you're practically invincible.
When the humidity gets high, our hair confidence gets low. Use this Aveda best-seller before you style to create a smooth surface that defends against humidity up to 12 hours. "Frizz-free and loving life" could very well be our motto this summer.
News flash: Hardly anyone washes their hair every day anymore. This new addition to the Aveda family uses no-rinse micellar technology to freshen second-day hair (and third day hair—we see you). Perfect for those with wavy to coily textured hair.
In a recent article in New York Magazine, motivational muse Brené Brown said she loved this brush for its smoothing and straightening benefits. We're going to go ahead and take her advice on this one too. Come in and purchase $65 in Aveda products and get a free paddle brush!
Having a little difficulty relieving stress, achy muscles or lowering your internal thermostat? Reach for this stuff. Cooling aromaology with certified organic peppermint, blue chamomile and naturally-derived menthol refreshes and soothes the senses.
Comments