May 19, 2017
The Art of the Midday Hair Fix
Image: Aveda

THE PROBLEM: FLAT HAIR
Lank locks are the worst — but there's an easy fix. Flip your head upside down and gently brush with a boar-bristle brush to redistribute oil and bring some oomph back. Then, ensure history doesn't repeat itself with a simple volumizing product. Try Aveda Pure Abundance Style Prep, which is perfect for refreshing without adding weight, or even a light hold hair spray — Aveda Air Control smells so good, it doubles as a subtle perfume.

THE PROBLEM: OILY ROOTS
You know where we're going with this: dry shampoo. It not only keeps oiliness at bay, but also adds lift and can even mask dark roots. We at Salon del Sol have made a practice of keeping fresh-smelling Aveda Shampure Dry Shampoo on hand (and we love using it even more now that we have Thermal Dry Conditioner to pair with it).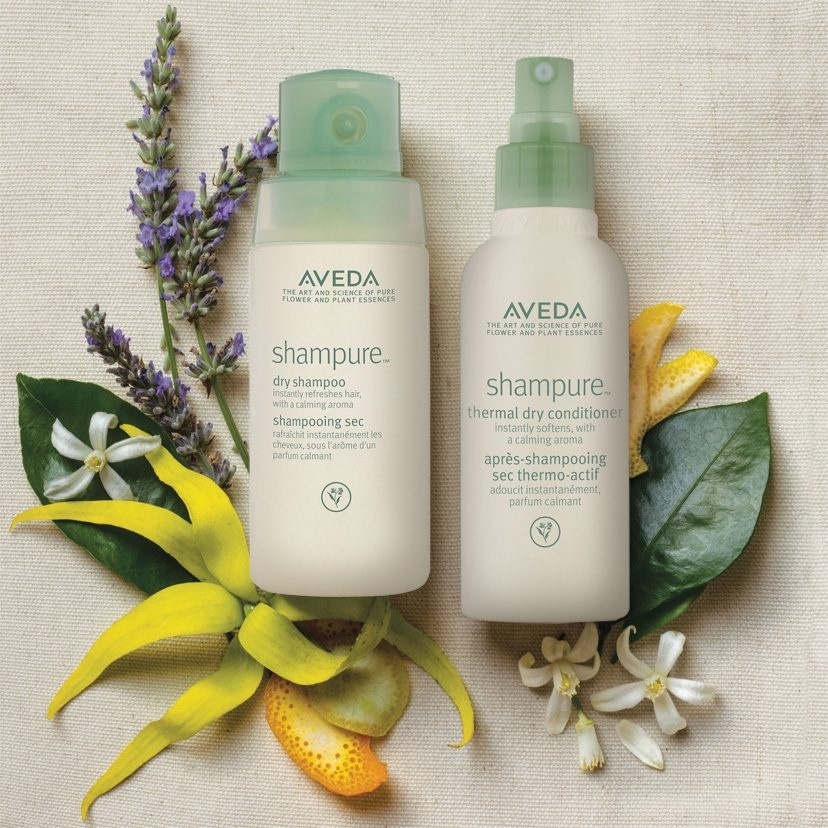 THE PROBLEM: UNSIGHTLY FRIZZ
What was glossy and sleek in the morning, by the evening rarely is. Smooth that humidity-induced frizz with Aveda Light Elements Smoothing Fluid. It works fine on dry hair, but be sparing with your application and use less than you would on wet hair (start with a pea-sized drop).
THE PROBLEM: BEDRAGGLED ENDS
If you're prone to dry, ragged ends, tame them into submission with Aveda Damage Remedy Split End Repair. This leave-in treatment is designed to be used on dry hair and not only seals existing split ends, but also prevents new ones from forming.
For a style-oriented fix, tuck your hair into a simple, chic chignon. You know what they say: out of sight, out of mind.
THE PROBLEM: ELASTIC-INDUCED KINKS
There's a reason braids have a rep for being the perfect bad-hair-day remedy. Keep a few in your arsenal for a fast solution to feeling like you have something to show off (vs. something to cover up). These tutorials make it much easier than you think to master braids of the French, fishtail, and even waterfall variety. Bonus: their perfect for any and all summer activities you have on the books, from music festivals to outdoor weddings to days on the water.
THE PROBLEM: UNRULY CURLS
The nature of curls dictates that you often need to add moisture before you can restyle. Manage the situation by running wet hands through your hair until it's damp, but not saturated with water. Apply Aveda Be Curly Curl Enhancer or Curl Controller (depending on your end goal), allow to air dry, and consider your curls conquered.
Whether you're looking for a fresh summer style or could just use some tips for perfecting the one you already have, stop by or book an appointment at one of our Richmond or Roanoke locations. Until then, get out there and have an excellent time—you look fab.
Comments