February 05, 2018
Refresh Those Resolutions!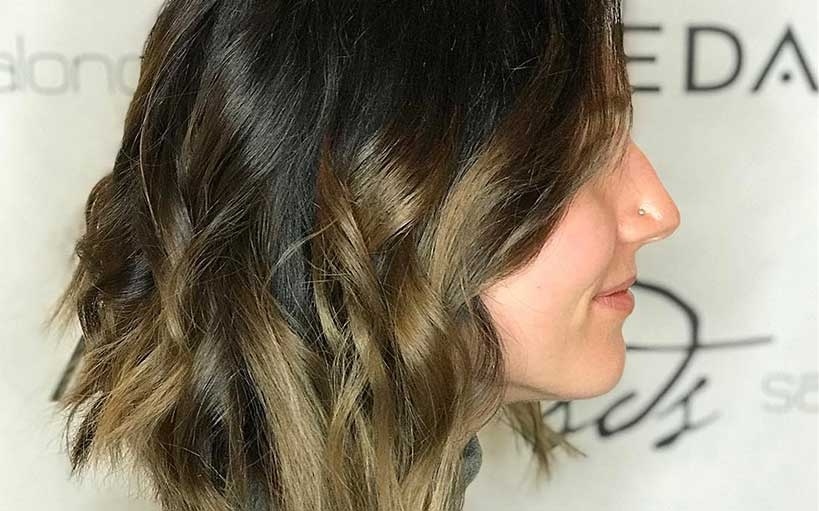 As your New Year resolutions are still (hopefully) going strong, we're making the case to up the ante and shake things up. It's a simple as a new cut and color, or even giving your achy muscles the TLC it deserves. Read on to find out how we can help you make this year your best (looking) yet with some of our favorite resolution refreshes.
CHANGE IT UP WITH A NEW CUT
Notice yourself pinning a lot of bangs lately? Ready to try out the lob life? A new cut is the perfect way to give your look an instant refresh. (And speaking of refreshes, add on a Scalp Balance Treatment at the shampoo bowl. It'll bring a healthy balance to your scalp, making your new style pack a serious wow-factor.)
GET A NEW COLOR—ANY COLOR
From a soft, blended balayage to Pantone's Ultra-Violet purple, the best (and boldest) way to amp up your resolution list is through a color service. Start out small or go big and bold—our complimentary color consultation will make your most saturated dreams come true.
(Bonus: for those brand-new to a SDS color service, download our $20 gift. It's our way of rooting you on to keep your year going strong!)
MAKE SELF-CARE YOUR MANTRA
Penciling in time for yourself isn't selfish—it's necessary. Give yourself the refresh your body needs with any of our facial or massage services. Want to get your acne-prone skin under control this year? Our Tulasāra Facial Treatment can help. Slumped in a desk at work all day? A Stress-Fix Body Massage alleviates tension, stress and achy muscles. (In other words, your self-care wish is our command.)
MAKE IT HAPPEN
Stop by any of our Richmond or Roanoke locations—or book online now. We can't wait to be a part of your transformation!
Comments