July 10, 2018
Aveda's Cherry Almond Duo Makes Its Return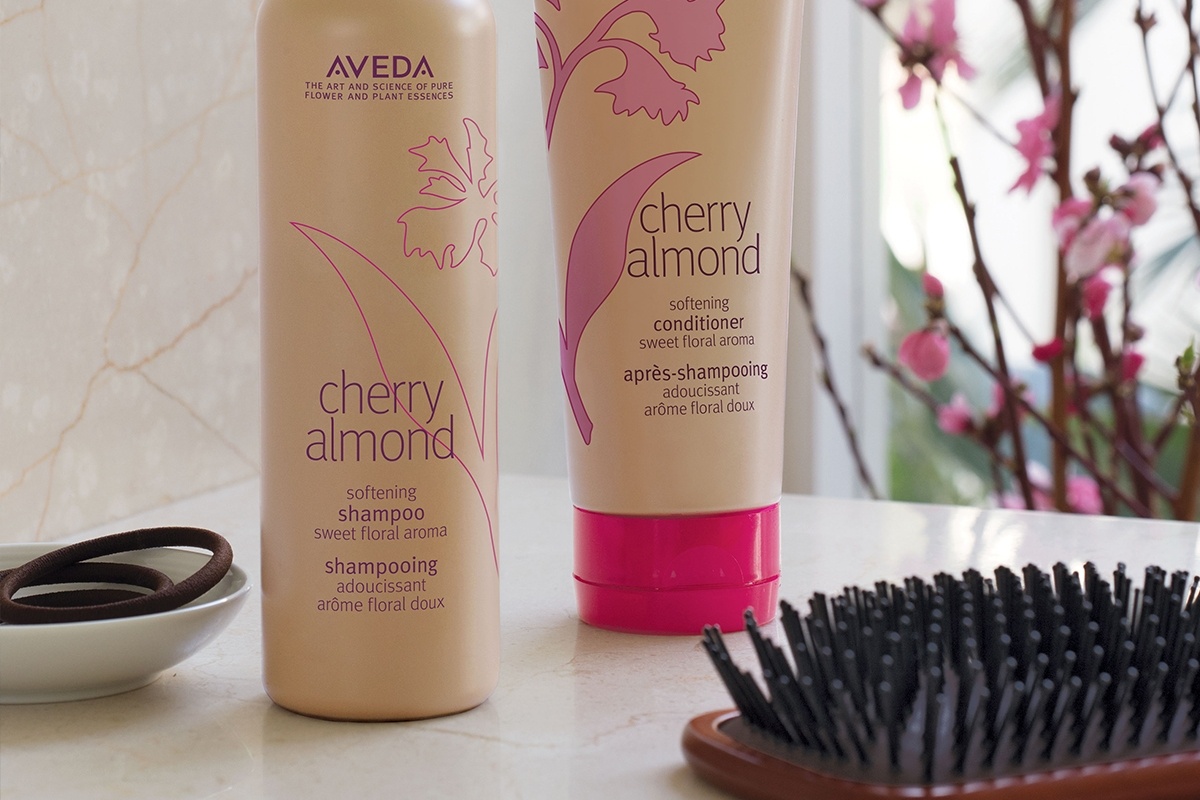 If you are a long-time fan of Aveda, then you might remember the beloved Cherry Almond line, with its signature aroma and intense moisturizing benefits, from way back when. Hearts broke around the world when it was discontinued about ten years ago, but thankfully, the folks at Aveda have been working hard to create a new and improved version for us—and we are happy to say, Cherry Almond shampoo and conditioner is back and better than ever. Read on for our top 4 reasons to love it (and then stop by our Aveda salons in Richmond or Roanoke to try it out for yourself).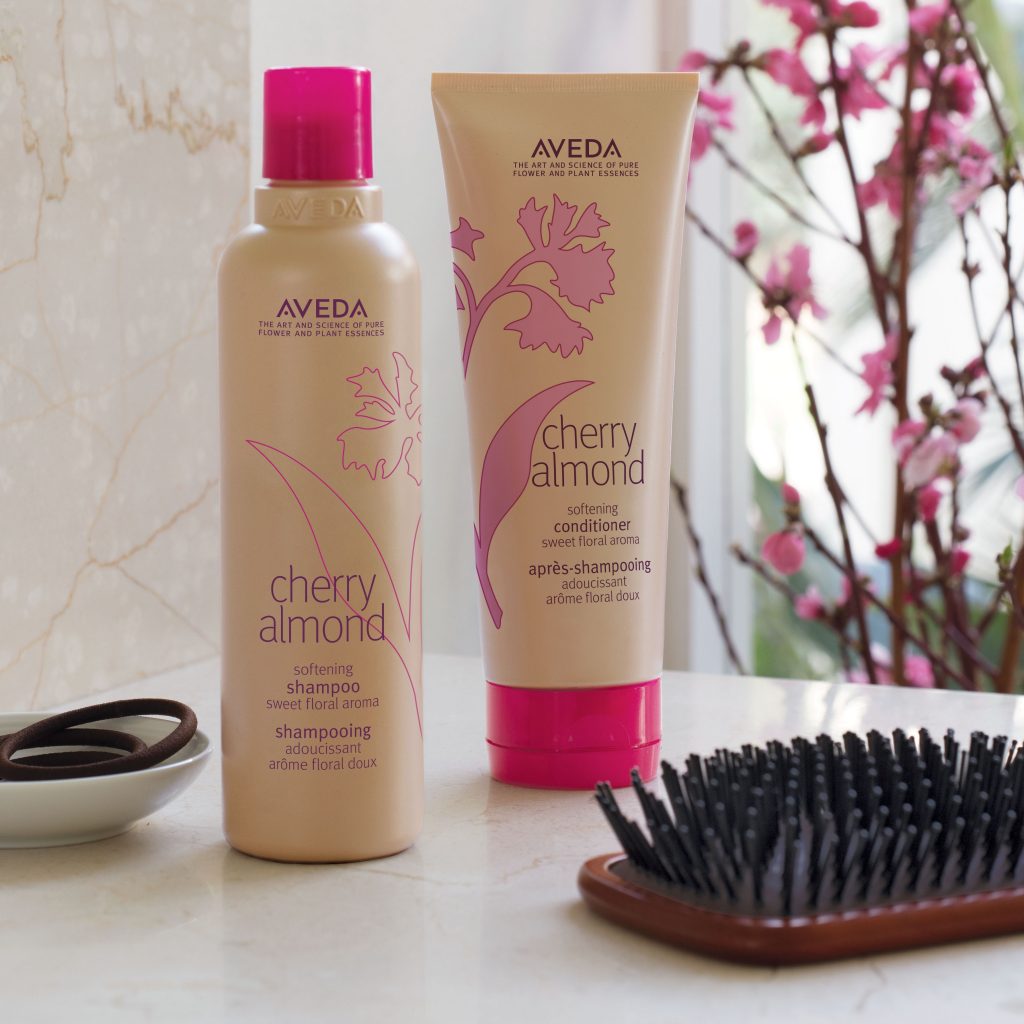 PLANT-POWERED, PLEASE
Aveda has always pioneered plant-powered ingredients, and the Cherry Almond line is no different. Some stars of this show are babassu, organic coconut oil, shea butter, and of course, cherry blossom extract and almond oil. These ingredients are 98% naturally-derived, so you can rest easy knowing your beauty products are safe.
SANS SILICONE
Many drugstore hair products use silicones to give you a temporary shine, but over time they can be very damaging to your locks. Aveda's Cherry Almond line is proudly silicone-free, meaning you get long-lasting shine and hair that is beautiful and healthy.
THAT AROMA, THOUGH
The ingredients in Cherry Almond shampoo and conditioner work together to form an unforgettable scent. We wish blogs could be scratch and sniff so we could show you, but you'll have to take our word for it. Or even better, stop by Salon Del Sol and you'll likely smell the iconic aroma from the moment you walk in the doors.
GORGEOUS HAIR
The beauty wizards at Aveda created this line to make hair better and more beautiful than ever. The shampoo cleanses, softens and adds shine, and the conditioner provides deep, moisturizing nourishment. Plus, this line is safe for color-treated hair!
Ready to try out Cherry Almond for yourself? Stop by any of our locations in Richmond or Roanoke to fall in love.
Comments