February 13, 2017
Aveda Spotlight: Love Composition Oil
With Valentine's Day coming up, what better time to focus on love? This month, we're spotlighting Aveda Love Composition Oil. Created as a tribute to Aveda Founder Horst Rechelbacher, this nourishing aromatic oil is sourced with the same deep love and respect he had for the earth and its creatures.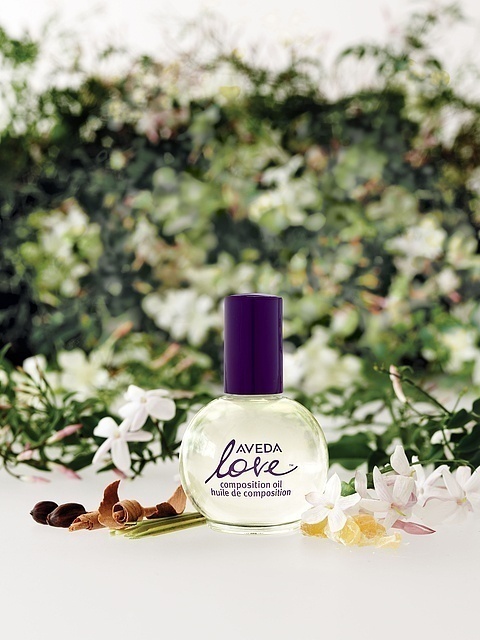 Source: Aveda
WHO IT'S FOR
Anyone who will enjoy bringing a touch of spa to their everyday (read: everyone). Aveda offers several composition oils, and we recommend this one in particular for men and women who gravitate toward sensual, earthy scents.
 
WHY YOU'LL LOVE IT
Scented with indigenous-collected Australian sandalwood and certified organic jasmine, vetiver, and frankincense
Offers a new interpretation of the original Aveda "love" oil, a blend of Horst's favorite meditation aromas that he found "comforting, balancing, and nurturing"
To honor Horst's love for the earth (and specifically birds), Aveda donates $4 of every purchase to the National Audubon Society for projects that fight climate change
HOW TO USE
Our favorite thing about this product is that it's truly multi-purpose. We love using ours…
In the bath. Add a few drops for a meditative experience—or, for a Valentine's surprise, fill up the tub for your loved one and leave a glass of champagne waiting for them.
As a massage oil. Give yourself a hand or foot massage, or treat someone else to a back or scalp massage. The composition oil will elevate the experience and leave skin feeling soft and nourished.
In place of perfume. The unisex scent leaves a lingering impression without being overpowering.
To condition cuticles. Massage into each of your nail beds to soothe hangnails and frayed cuticles.
After showering. Seal in moisture by applying as soon as you finish bathing. Make sure to pay extra attention to spots that are prone to dryness, including your elbows and knees.
To remove makeup. Apply a few drops to a cotton pad, then gently wipe to help loosen makeup before cleansing your face.
While meditating. Emulsify a 2-3 drops in your hands, then take five deep breaths while inhaling the scent to begin your meditation practice. (#ProTip: this is also a great pick-me-up for stressful or sleepy moments during the day.)
PAIRS WELL WITH
Products:
A Shampure Soy Wax Candle—pair with Love Composition Oil to make the perfect Valentine's gift for bath lovers and self-care advocates alike.
Chakra Balancing Body Mists, another excellent addition to meditation and yoga practices.
The rest of the Aveda Composition Oil family, including Stress-Fix, Shampure, Rosemary Mint, Men Pure-Formance, Beautifying, and All-Senstive aromas. Everyone loves options!
Services:
An Aveda Aroma Massage, during which you'll experience the full benefits of aromatherapy and various massage techniques—making it easier to recreate the effect at home with your composition oil.
Visit our spa services page for details.
Stop by Salon del Sol at our Richmond or Roanoke locations to try and shop!
Comments