June 26, 2017
Lash out!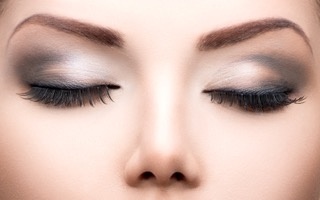 When it comes to poolside beauty, everything from your swimsuit's color to your choice of self-tanner can make a difference. Another no-fuss way to look gorgeous sans makeup? Lash tinting. Salon del Sol is pleased to offer this quick (it takes about 15 to 30 minutes), inexpensive ($25, baby) service. Read on for all the juicy details.
Lash tinting is a semi-permanent dye that instantly adds visible length, color and thickness to your eyelashes. It lasts four to five weeks—meaning if you book now, you'll have gorgeous lashes through the Fourth of July and beyond. Which is good, because hot weather, barbecue smoke, sudden showers and of course, dips in the pool all can wreak havoc on your mascara. Not having to worry about drips and clumps? Sign us up.
Best of all, there's no prep or upkeep needed—so you can focus on having fun, not on touching up your makeup. Come try it out at any of our Richmond or Roanoke locations—or simply ask to add it on to your next salon or dayspa service!
Comments